Experience the Best of Thai Holiday at Phuket
Posted On February 15, 2020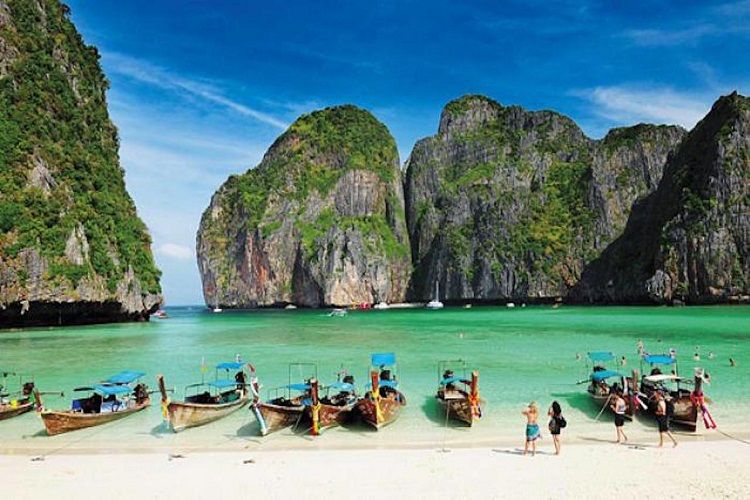 The city of Phuket is one of the elite beach destinations in Thailand, visited by tourists throughout the year. The city is the capital of Phuket Island and is home to some of the best resorts, intercontinental restaurants, and spas. Popular for its shopping streets, night clubs, and beach activities, the city is a highly promising tourist center. Mentioned below are some of the most beautiful places in Phuket that shouldn't be missed.
Bang Tao Beach
If you are fond of tranquil beaches, you should definitely visit Bang Tao Beach. During my Thai holiday, one of the tour guides recommended the place and I am glad that he did because the beach was gorgeous. The seawater was clear blue and the white sandy beach stretched into miles. The place was clean and not at all crowded. Also, the beach is known for its perfect sunset and I felt fortunate to witness it. Boat tours, swimming, diving, and water sports are some of the popular activities at this place. 
Phuket Big Buddha
The Big Buddha or the "Great Buddha of Phuket" is a huge statue of Buddha constructed on top of the Nakkerd Hill in Muang. The grand statue is 148 feet tall and depicts Buddha in a seated position. The statue belongs to the temple of Wat Kitthi Sankaram and is made of concrete and covered with pieces of marble. A long flight of stairs took us to the statue that faces the Ao Chalong Bay. From the top, you can see the entire city and the blue seas that surround the island. There was no entry fee but I had to pay 300 baht for hiring a taxi.
Karon Beach
My last destination in Phuket was Karon Beach. The entry was free but I paid 200 baht for a palm leaf umbrella. The picturesque blue sea with its long sandy beaches and gentle waves can keep you mesmerized for hours. The calm sea water makes it an ideal spot for swimming and scuba diving. Also, the beach is quite neat and there are many tranquil spots where you can enjoy the sights without any disturbance. There are many stores, food outlets, and bars near the beach. Also, there are low-budget boat rental services that offer parasailing and paddle-boarding equipment.